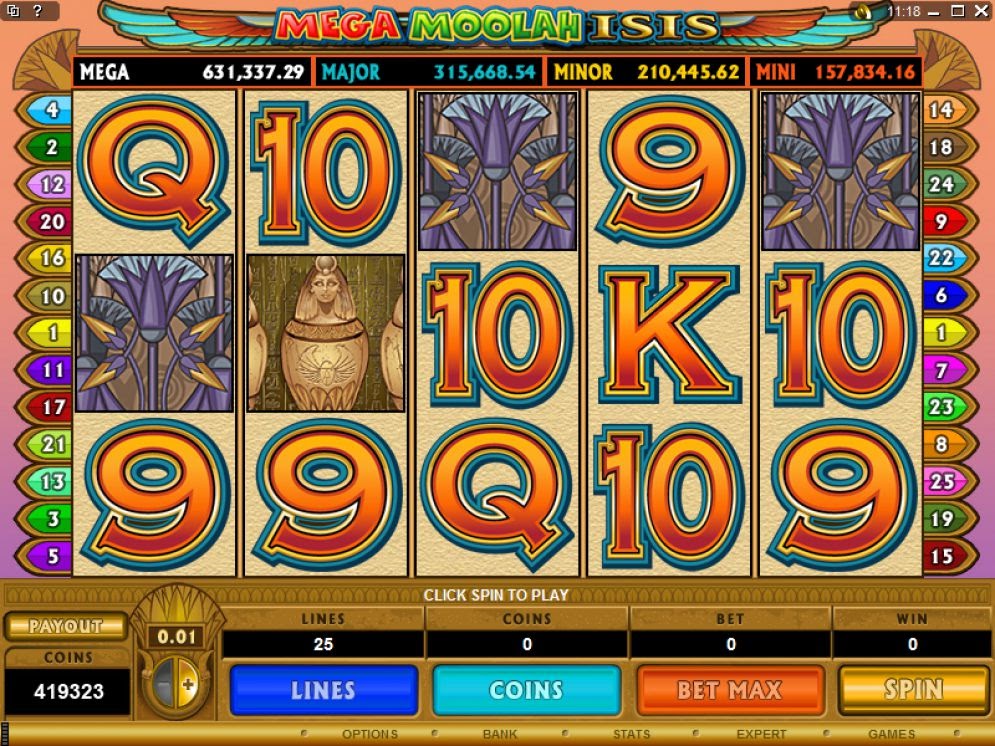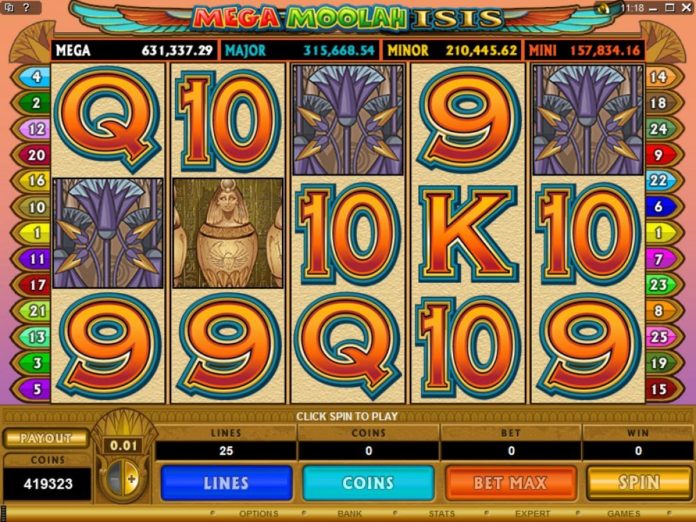 Gambling online has increased exponentially since the Coronavirus pandemic. 
Health and safety concerns related to COVID-19 are continuing to sway consumers away from physical casinos.
As a result, some physical casino locations have been establishing virtual gambling platforms, although competition has been thick with long-standing virtual casinos having been operational for years already. 
To learn about the casinos with the most massive jackpots, continue reading our article to get the full scoop!
High Payout Online Casino Games
Knowing which casino games yield the highest payouts puts the ace up your sleeve.
It also provides you with a foundation to formulate a strategy if you're a strategic gambler. 
Most online casinos support these high payout games:
Blackjack –

Online blackjack is the king of the casino trade. Payouts tend to be double the wager, while most casinos will provide an array of playing bonuses that can yield large turnouts. 

Roulette –

Roulette can be one of the most lucrative forms of online gambling where winners can receive up to 35x what they gambled. 

Slot Games –

There's no denying that classic slot games can have substantial winning potential while there variety is seemingly endless, which helps keeps gamblers engaged. 

Craps –

Craps is offered by nearly every online casino and is well-known in the gambling industry and the entertainment industry. Payouts on successful gambles can be massive and well over $1 million. 
Progressive Slots – Offered by the same technology provider used across many online casinos, progressive slots are the game to play if you are looking to strike it big! The winning outcome is randomized, while the largest jackpot ever won is over $20 million on Microgaming's Mega Moolah.
Big Jackpots Casinos
Below are three big jackpots casinos that feature the slot game, provider, and jackpot total.
Mega Moolah
Mega Moolah, the same game responsible for the largest jackpot of all time, leads the online gambling realm with a massive jackpot of over £17 million. The provider behind Mega Moolah is Microgaming. Since it is a progressive slot, Mega Moolah can be found at many online casinos, although one popular casino to consider would be Betway Casino.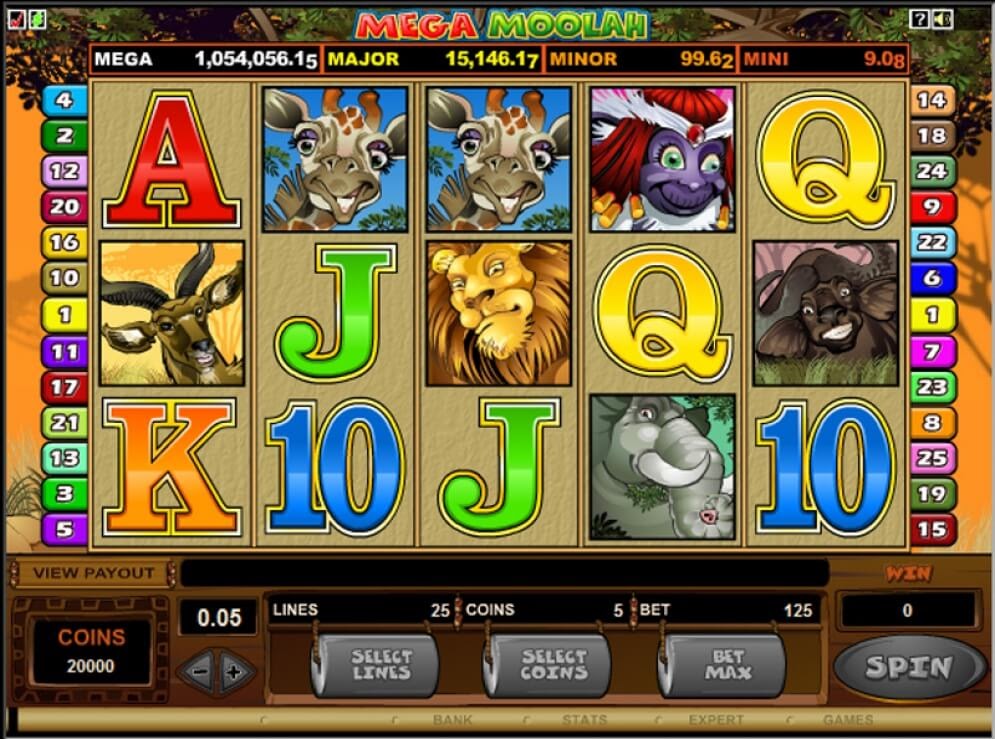 Hall of Gods
Runner up to the most massive active jackpots for gambling would be the Hall of Gods progressive slot. The average winnings of this game are around £5.4 million. The average duration before another winner is 24 weeks, while the largest jackpot paid with this game is over £7.8 million. Provided by NetEnt, Hall of Gods is available at Mr. Green casino and many more.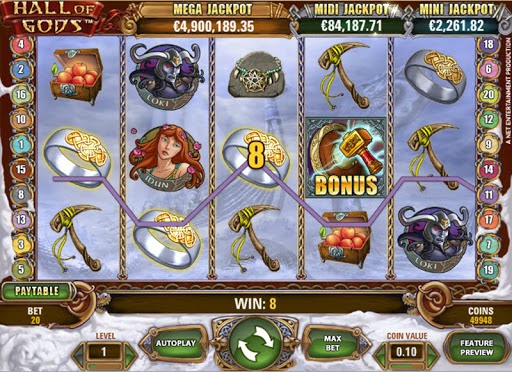 Mega Moolah ISIS
Yet another progressive slot game, Mega Moola ISIS, has an active payout of over £3.1 million. Same as Mega Moolah, Mega Moolah has an average waiting duration of 17 weeks before another winner, while the most massive win to date has been £13.2 million. The average jackpot won with this game is £4.3 million. This slot is available at Chumba Casino, a popular online social casino, and Luckyland Slots, RushGames, and High5Casino, to name a few more.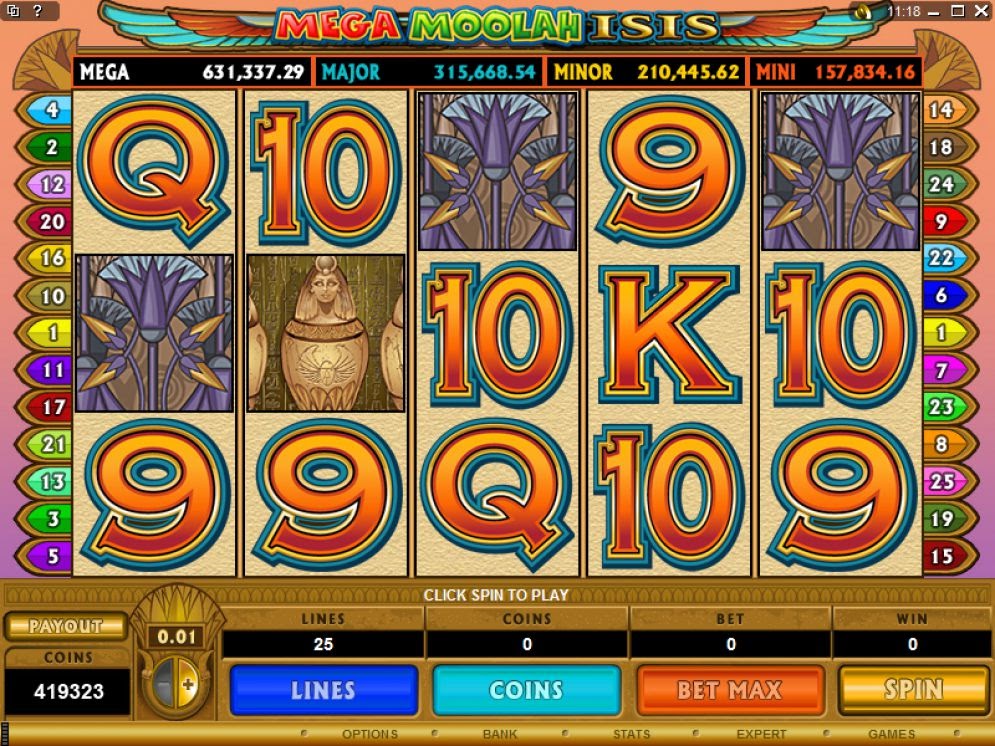 Alternative Big Jackpots Casinos
If you prefer more low-key gambling gameplay and atmosphere, then the following progressive slots can yield large winnings while providing that level of the desired comfort. 
Millionaire Genie, provided by RandomLogic, has an active jackpot of over £10 million with the largest payout to date exceeding £4.6 million. A winner is declared, on average, every 26 weeks, while winners typically win £2.2 million with this slot. Millionaire Genie is available at 888Casino and other online casinos that support RandomLogic gaming technology. 
Big jackpots casino MegaJackpots is next up with a jackpot of £7.7 million. The average winner receives £1.3 million, with the highest winning jackpot for this game being £2.5 million. MegaJackpots is by IGT and is available at Mr. Green and other big jackpots casinos that support IGT technology. 
Winning the jackpot of £1.6 million through the Millionaire's Club progressive slot will rightly catapult you into millionaire status! Provided by CryptoLogic, Millionaire's Club slot is available at Intercasino and other CryptoLogic-supported casinos with the highest win to date being £5.8 million. On average, 25 weeks pass by before the next winner.
3 More Big Jackpots Casino Slot Games
| | | | |
| --- | --- | --- | --- |
| Slot Game | Software Provider | Max Win for £1 Spin | Theoretical Max. Win |
| Gonzo's Quest | NetEnt | £825,000 | £165 million |
| Gladiator | Playtech | £180,000 | £225 million |
| Immortal Romance | Microgaming | £202,000 | £6.06 million |
The Bottom Line
Winning large at a casino doesn't confine users to solely progressive slots.
Many types of casino games, such as those above, that if played consistently, wisely, and luckily may result in multiple winnings that could surpass a small jackpot.
While big jackpots casinos tend to provide progressive slots from technology providers such as Microgaming, NetEnt, and Playtech, smaller-end casinos offer a more comfortable and less wanderlust gambling experience. 
Regardless of the route you choose, always gamble responsibly and don't bet more than you usually would should a jackpot be closing in towards or pass its average period until the next winner. 
Should you have questions regarding other big jackpots casinos and anything related to online gambling, please reach out and connect with us! 
As always, thanks for reading and catch you soon!